Electrophoresis/Western Blotting Articles
Join us for an in-depth dive into western blotting. Whether you are new to western blotting or an experienced user looking for tips, this five-part webinar series has something for you. Slides and downloadable resources will be available for each webinar. Complete all five classes to receive a certificate of completion and a colorful Western Blotting University poster.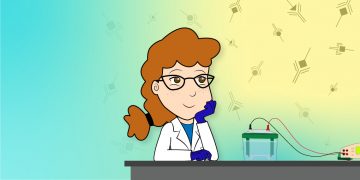 Follow along as a new starry-eyed graduate student learns the ins and outs of life as a research scientist, gaining valuable western blotting tips and tricks. Along for the ride are a seasoned postdoctoral fellow and traditional principal investigator.
More Electrophoresis/Western Blotting Articles