Latest Drug Discovery and Development Articles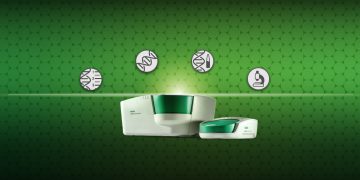 From quantifying a patient's tumor DNA to counting the viral load of an individual infected with COVID-19, the breadth of digital PCR (dPCR) applications continues to grow and fulfill critical scientific needs. dPCR offers the ability to count nucleic acid molecules directly, rather than extrapolating the quantity from standard curves as with many other methods. By harmonizing diagnostic procedures on dPCR platforms, the scientific and medical communities can become more coordinated and efficient.
Increasingly, biopharma research & development experimental data are siloed and stored in varying formats. This makes it difficult to search, retrieve and share data. Furthermore, these data are often not interoperable, making it impossible to compare. Data needs to be better managed to be more collaborative, shareable, and interoperable, in order to accelerate research and continue making breakthroughs. Data standardization aims to forge a path toward machine-readable and actionable data that can be found, accessed, and reused with minimal human intervention.
More Drug Discovery and Development Articles