As more of the cell and gene therapies revolutionizing healthcare are approved for use, innovator companies usually get the credit. But many therapies would never make it to market without the expertise and capabilities of contract development and manufacturing organizations (CDMOs) operating behind the scenes.
CDMOs are uniquely positioned to leverage the latest technologies and industry-wide expertise necessary to develop and produce these novel biological therapies. Instead of generating a single molecule or protein complex during production, scientists handle viral delivery vectors and whole cells — complex biological systems in their own right. In addition, CDMOs can offer help at every stage: assisting with process development and quality control, producing key components of a therapeutic product, or even taking a biomanufacturing workflow from start to finish.
CDMOs are equally eager to play a critical role in delivering groundbreaking therapeutics to patients, an enthusiasm that fuels the collaboration invited by innovator companies.
As we continue exploring new frontiers of possibility for biologics, we spoke with industry experts about how CDMOs are shaping the landscape of cell and gene therapy development and production.
In Cell and Gene Therapy Manufacturing, Size Matters
Because of their diverse expertise and capabilities, CDMOs can often help bring cell and gene therapies to market by accomplishing things that innovator companies — especially small biotech and startup companies — can't do independently, such as scaling up manufacturing or dedicating entire teams to performing rigorous quality control. CDMOs are ready with both the intellectual and physical bandwidth needed to accomplish these complex manufacturing challenges.
"A key benefit of CDMOs is that they can establish some security of supply for critical materials," says Francesca Vitelli, PhD, who formerly led viral vector process and cell therapy manufacturing in the CDMO space and is now the head of cell therapy and viral vector process development at Intellia Therapeutics. "In a situation with high demand for reagents and supplies, such as the COVID-19 pandemic, a CDMO may have greater negotiating power than a small, single-product biotech for obtaining those necessities."
Making the Process a Priority
Beyond just high-quantity manufacturing capabilities, CDMOs bring subtler value-adds to the table that elevate the quality and reliability of cell and gene therapies in an efficient way.
"Time is of the essence — everyone is asking, 'How do I get my products to the market as soon as possible in the easiest, cleanest way?'"
– Khanh Ngo Courtney, PhD, Avomeen
"Innovator companies want to leverage as much of CDMOs' analytical and technical expertise as they can," says Khanh Ngo Courtney, PhD, Director of Biologics at Avomeen, a Michigan-based CDMO that provides analytical testing and development services. "Time is of the essence — everyone is asking, 'How do I get my products to the market as soon as possible in the easiest, cleanest way?'"
Since CDMOs work with a wide range of companies and products, they often have top-down insight into best practices that individual developers might not initially think to apply to their therapeutic products.
"Based on our discussions with developers and our experience in the industry, we at Avomeen have been able to develop platform methods for quality control of gene therapy products based on the best and most frequently requested analytical methods," says Courtney. "A client can come to us, and we can qualify their sample and their matrix using our proprietary method. If that works out, they can proceed straight into validation for GMP use, which reduces the overall timeline."
Bringing New Technologies to a Wider Audience
Because of their industry-wide perspective, breadth of scientific expertise in lab staff, and advanced instrumentation capabilities, CDMOs are often some of the earliest adopters and developers of advanced technologies. As a result, these tools can lead to significant improvements in processes and therapeutic quality for cell and gene therapies.
For newer therapeutic modalities like cell and gene therapies, the preclinical development and manufacturing stages are an especially critical part of the overall clinical therapeutic pipeline. As a result, new technology that comes out of CDMOs can have an even greater impact for both clients and patients.
CDMOs' early adoption of advanced technologies like Droplet Digital PCR (ddPCR) can encourage the smaller innovators they partner with to incorporate those technologies into their development workflows. Both large and small biotechnology companies are highly incentivized by speed, so when a trusted CDMO partner brings forward a new technology, they willingly sign on to reap the rewards.
Rising To Meet Regulatory Challenges
The innovative technologies and production expertise of CDMOs are particularly well suited for another aspect of the development and production of cell and gene therapies: managing regulatory frameworks. From preclinical studies to fully scaled-up production, drug developers and manufacturers have to meet tight specifications at every level.
Indeed, as the field has evolved, FDA regulation of cell and gene therapies has become increasingly stringent, and the processes and technological capabilities of CDMOs are ready to meet these requirements. "The industry standards for gene and cell therapy so far are way beyond what we've ever seen for other biologic molecules," says Courtney.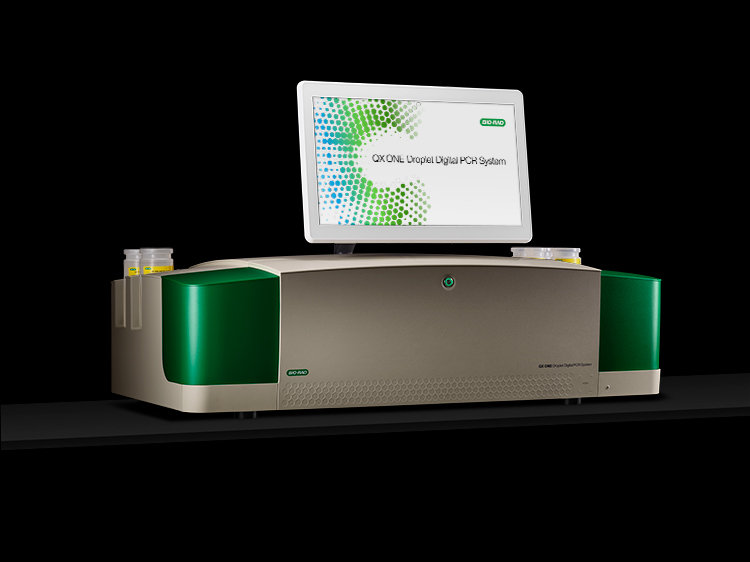 Vitelli concurs, zeroing in on ddPCR technology as a key advance that regulators are looking for. "We can't have something as imprecise as qPCR used to determine doses. Pivoting to using ddPCR for assessing viral titer and other important metrics has increased the reproducibility and reliability of the data, and the product quality at the end of the day."
See how Droplet Digital PCR technology can enable advancements at every stage of cell and gene therapy development, for innovators and CDMOs alike.