Precision diagnostics for cancer. COVID-19 surveillance in wastewater. Quality control of cell and gene therapies. These were just a few of the cutting-edge applications on display at the Droplet Digital PCR (ddPCR) World 2021 symposium. Recapping the event in 5 takeaways, moderator Francisco Bizouarn shares how international experts are leveraging ddPCR technology to solve today's scientific and public health problems.
In late May and early June 2021, scientists from all over the world gathered virtually for ddPCR World 2021, a symposium dedicated to exploring emerging applications of ddPCR technology across multiple fields and industries. With over 7,000 on-demand registrants and nearly 3,000 live attendees, the virtual symposium proved to be one of the year's top cross-industry events.
Here are five takeaways from ddPCR World 2021.
1
ddPCR technology is well-suited for a broad range of applications.
This year's symposium marked 10 years of ddPCR technology. While the time has flown by, it feels like a lifetime of advances and applications have emerged since 2011. The main tracks of the symposium were cell and gene therapy, oncology diagnostics, and viral applications — three very distinct scientific fields. Each track showcased multiple applications with insights from industry and academia alike. Biopharma presentations spanned from adeno-associated virus (AAV) production to chimeric antigen receptor (CAR) T-cell therapy quality control; and talks about oncology diagnostics covered a wide range of cancers.
The versatility and agility of Droplet Digital PCR were showcased during the viral applications track, which heavily emphasized COVID-19 diagnostics, therapeutics, and wastewater surveillance. Of particular interest to many was the presentation by Yu Chen, PhD, a professor of virology at Wuhan University. Dr. Chen recounted the early days of the SARS-CoV-2 pandemic and how his team quickly designed, ordered, manufactured, and validated their COVID-19 diagnostic assays. Droplet Digital PCR helped scientists understand and detect SARS-CoV-2 despite wide variations in viral load.
2
Early ddPCR adopters lead the way on both technical and regulatory fronts.
During the Q&A sessions, symposium attendees were particularly eager to hear how ddPCR technology experts had transitioned from other methods to Droplet Digital PCR. This topic is particularly important in highly regulated healthcare industries where new technologies are difficult to introduce. Adopting a new technology in this environment often requires a psychological leap and can be met with additional scrutiny and validation challenges.
According to the experts who presented at the symposium, ddPCR technology has stood up to that scrutiny and is likely to set standards in the future. Speakers such as Alexander Dobrovic, PhD, from the University of Melbourne's Department of Surgery, detailed their foundational work testing for different cancer mutations using liquid biopsies and ddPCR technology; a rich Q&A session followed.
3
Biopharma is transitioning to Droplet Digital PCR.
Companies developing the next generation of therapies and diagnostics are eager to understand how they can exceed current standards for sensitivity and accuracy.
Industry experts are already planning ahead, designing protocols for future products that will include ddPCR assays for quality control, diagnosis, and beyond.
This work was laid out in detail, showing the industry an alternative approach to consider that could help improve their processes — whether that's cell and gene therapy quality control or cancer diagnostics. The general idea is that, as the field evolves, it's not just about meeting regulatory standards. Companies developing the next generation of therapies and diagnostics are eager to understand how they can exceed current standards for sensitivity and accuracy.
4
Increased multiplexing capabilities are the next big thing.
As ddPCR technology continues to move into the mainstream, experts keep thinking of new ways to capitalize on its multiplexing capabilities. For biopharma, multiplexing allows for better quality control because multiple contaminants can be tested simultaneously. Multiplexing also allows oncologists to obtain more diagnostic information from a single sample, eliminating the need for resampling. In both instances, Droplet Digital PCR is a compelling choice because it's generally easier to multiplex than qPCR and provides much faster turnaround times than next-generation sequencing. In one timely example, experts noted a trend towards increasing viral diagnostic screening panel sizes to include COVID-19, influenza, and other seasonal infectious diseases in a single test.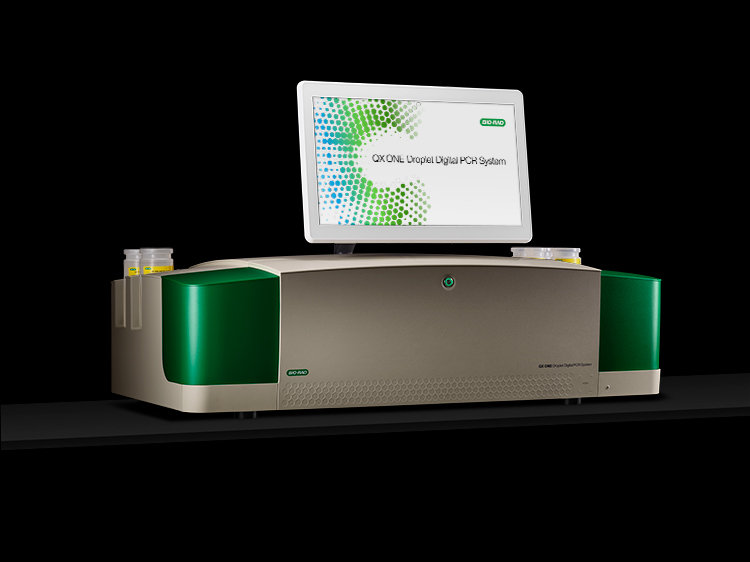 5
Ultra-sensitive testing is here to stay.
With the success of ddPCR SARS-CoV-2 assays, infectious disease experts say this technology is here to stay and is expanding to viruses beyond SARS-CoV-2. The unparalleled sensitivity of ddPCR assays, along with their absolute quantification, high throughput, and removal of high-efficiency bias, has also shown great promise when conducting wastewater testing for various diseases and pathogens.
The enabling power of ultra-sensitivity may, in fact, be the number one trend from the event. Pioneers in these fields continue to push the boundaries of what's possible using ddPCR technology, applying it to new outbreaks, new therapeutic modalities, and more. Who knows what the next 10 years will yield?
Did you miss the ddPCR symposium? Register now to watch the experts' presentations on-demand and participate in exciting follow-up activities, including voting for awards, watching masterclass videos, and more.