Latest Droplet Digital PCR (ddPCR) Articles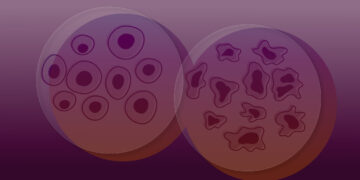 Historically, five-year survival rates have been used to evaluate cancer therapeutic effectiveness in clinical trials. But time is critical for research — and for patients. Fortunately, there is a promising method for evaluating cancer therapeutic effectiveness that could potentially offer prognostic insights after just one year. Noninvasive liquid biopsy analysis, including analysis of circulating tumor DNA, is improving researchers' ability to detect clinical responses more rapidly.
As SARS-CoV-2 becomes an endemic agent worldwide, communities and health agencies must figure out how to identify novel variants and track infection rates in ways that are sustainable, sensitive, and accurate. Fortunately, wastewater-based epidemiology (WBE) has proven its ability to play an important role in monitoring COVID-19 outbreaks, and Droplet Digital PCR (ddPCR) has become a cornerstone method for ongoing wastewater-based disease surveillance. In this article, we review the role of wastewater-based testing in community health before, during, and beyond the COVID-19 pandemic, and we explore why ddPCR technology is ideally suited for this application as it continues to expand and evolve.
More Droplet Digital PCR (ddPCR) Articles