Recently, Bio-Rad conducted a survey to find out the biggest chromatography frustration for a researcher. Several aspects, from instrument modularity to throughput, featured as major frustrations. Here are some of the still unmet needs of chromatographers that we are addressing with Bio-Rad's NGC™ Chromatography System and ChromLab™ Software using our Multi-D chromatography method.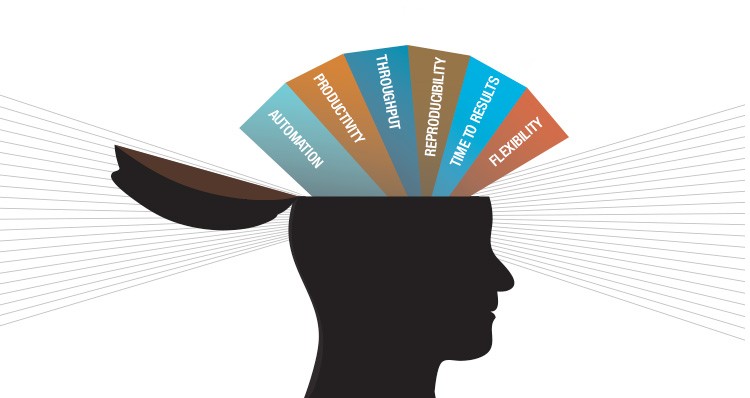 Automation
Most purification strategies require multiple steps that take multiple days and there's no way to automate this process
Solution: A new method that integrates many steps and automates the process — Bio-Rad's new Multi-D chromatography. The method templates combine the capabilities of the NGC System and its ChromLab Software to easily automate purification strategies.
Productivity
Productivity is always compromised because of the multiple steps and need for manual intervention.
Solution: The Multi-D templates make automated purification just a button click away, providing tremendous increase in productivity.
Throughput
It is difficult to increase throughput when every purification is so time consuming.
Solution: Automation enables more purifications to be conducted by more people. By simplifying the process throughput can increase significantly.
Reproducibility
Because of human errors introduced during manual steps, reproducibility suffers.
Solution: By removing much of the manual intervention, automated purifications become more routine, robust, and reproducible.
Time to Results
There is a huge gap between starting an experiment and getting the results.
Solution: With Multi-D chromatography, what used to take days can now be achieved in hours.
Flexibility
There are limitations to what the system can deliver.
Solution: The truly modular design of the NGC renders instrument upgrades over time to meet expanding capabilities easy. The ChromLab Software can easily accommodate system changes, enabling immediate recognition of new modules without the need for reprogramming or service.