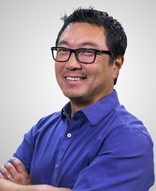 Presented by:
Kenneth J. Oh, PhD, Applications, Collaborations, and New Technology Manager, Protein Quantitation Marketing Group, Bio-Rad Laboratories, Inc.
Date:
Tuesday, October 24, 2017

---

Western blotting continues to be a ubiquitous tool for the identification and quantitation of protein(s) of interest. The first webinar in this series will focus on common normalization techniques for quantitative western blotting and discuss important considerations when using these techniques.
Watch webinar