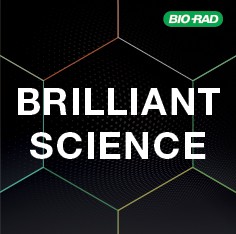 Brilliant Science is a monthly podcast shining a spotlight on amazing research done all over the world. Hosted by Laura Moriarty, the show centers on charismatic conversations with brilliant researchers.
Episode 1: Dr. Chengzu Long
Genetic editing seems to be the hottest science topic these days. But, how are researchers actually using editing tools? This month, we talk with Dr. Chengzu Long from the New York University School of Medicine and discuss his use of CRISPR to correct Duchenne muscular dystrophy. Plus, we learn about how his team successfully corrected a genetic mutation in a 3-D heart tissue model and restored the heartbeat to levels close to that seen in the wild type model.
Listen Here
Download podcast
Duration: 17:58 | File size: 16.6 MB | Recommended browsers: Google Chrome, Mozilla Firefox