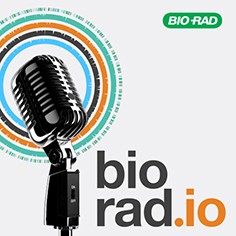 Each month, join Kashef Qaadri, a biologist turned bioinformatician, as he interviews guests exploring real-world research informatics challenges through use-cases, providing insights and strategies for integrating and analyzing complex data that are driving BioPharma R&D.

Episode 1: Moving to the Cloud
Why are research organizations moving to the Cloud? Learn why they decided to initiate the move, what issues they've tackled, what their biggest challenges were, and where they're going next.
Listen Here

Download podcast
Duration: 21:50 | File size: 25.2 MB | Recommended browsers: Google Chrome, Mozilla Firefox