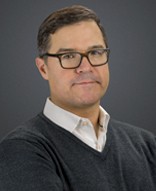 Presented by:
Brett Houser, Bio-Plex Multiplex Immunoassay Product Manager, Protein Quantitation Group
Date:
Tuesday, March 20, 2018
Time:
9 AM, U.S. Pacific time

---

Multiplex immunoassays continue to be an extremely powerful tool for protein detection and quantitation. Used consistently over many years and many applications, they have proven to be invaluable for broad screening of many analytes. Additionally, this technique offers increased sensitivity, dynamic range, and quantitation limits over those of standard ELISA. In this webinar, get a general overview and tips on setting up experiments to optimize your results.
Watch webinar