CFX Manager is industry-leading software for real-time PCR data acquisition and analysis. Version 3.0 features easier-to-visualize bar charts, volcano plots that emphasize statistically significant targets, and clustergrams that arrange samples and targets into groups of similar expression. This release also includes a number of usability enhancements. A guided plate Setup Wizard and improved messaging help users maximize CFX Manager's powerful gene expression tools. CFX Manager software version 3.0 supports the following real-time PCR detection systems: CFX96™, CFX96 Touch™, CFX384™, CFX384 Touch™, CFX Connect™, and MiniOpticon™.
New Features of CFX Manager Software Version 3.0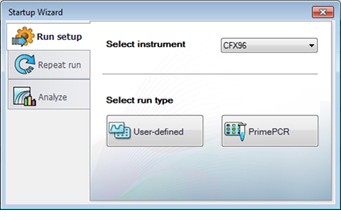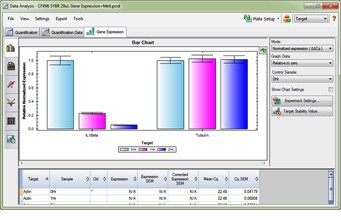 Experience CFX Manager version 3.0, world-class software at its best. For more information, go to www.bio-rad.com/cfx-manager-software.
Note: CFX Manager Version 3.0 is available as a download patch.