It's here, the next iteration in the Bio-Rad tradition of quantitative PCR (qPCR) excellence. The CFX Opus Real‑Time PCR System is more connected, more consistent, and easier to use than ever before and is available in 96- and 384-well formats. The CFX Opus Systems launch with our new BR.io cloud platform and the latest version of CFX Maestro Software, for complete instrument control and data analysis capabilities.
The CFX Opus Systems retain the features you love from the CFX Real-Time PCR Systems family while delivering new and improved capabilities. The first thing you'll notice about the CFX Opus Systems is the modern design. We have moved from our clamshell lid to a retracting version, ensuring you can use your CFX Opus System in even more spaces than before. The updated look carries over to our instrument user interface. Our early customers say that the CFX Opus Systems will feel familiar to users of previous CFX Systems but are even easier to use.
Our proprietary shuttle optics nestle under the retracting lid. This technology continues to use the same excitation-detector pair from our popular CFX Systems family, which reads from a uniform distance over every well. Shuttling the optics across the plate removes any opportunity for variability that may result from multiple detectors and eliminates the need to correct for differences in well-to-detector angle that arise from a single fixed camera. This consistency is augmented by improved thermal performance: CFX Opus Systems now provide thermal uniformity of ±0.3⁰C and accuracy of ±0.2⁰C. Our optical and thermal systems together provide outstanding consistency across your entire reaction plate.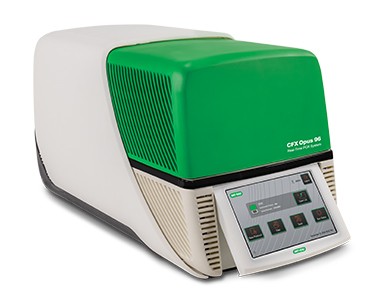 We have also updated CFX Maestro Software. This full-featured software is easy to learn and provides the ability to perform statistical analyses of gene expression significance directly, without the need to export data. For more advanced users, CFX Maestro Software also has Laboratory Information Management System (LIMS) integration, application programming interface (API), and signature and audit functions. In addition to CFX Maestro Software, Bio-Rad is now offering the BR.io cloud platform, a cloud-connected way to manage data. qPCR experiments can be designed on the BR.io cloud platform and started on a connected CFX Opus System. The BR.io cloud platform even allows monitoring of registered instrument status and retrieval of remote data with any internet-connected computer. The CFX Opus Systems can connect to the BR.io cloud platform via an Ethernet connection or new WiFI* connectivity. This new connectivity also allows CFX Opus Systems to access networked file drives. You can save runs or retrieve protocols stored in network folders to which your institution has granted you access directly from the instrument.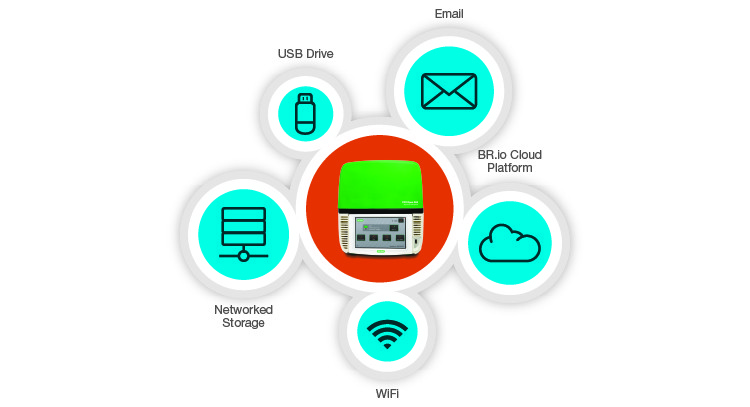 The CFX Opus Systems offer improved connectivity and consistency that make it easier than ever for both new and experienced CFX Real-Time PCR System users to integrate into any workflow or lab environment. Test drive the CFX Opus System with our interactive system tour app, by searching for "CFX Opus" in your mobile app store. Or contact your Bio-Rad specialist for more information.