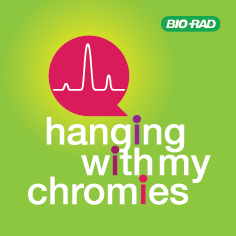 Hanging with My Chromies is a podcast focused on the many surprising applications of chromatography and the stories surrounding them — from beer to true crime and everything in between. Listen in and geek out with the chromies: Katie, Chelsea, Lindsey, Candice, and Philip.
Episode 1: Barley, Yeast, and Hops…Oh My!
Brewing continues to grow in popularity. But, how well do you know how beer is made and tested? In this episode, Katie interviews brew chemist Sean and the Chromies dive deep into all things beer science.
Listen Here
Download podcast
Duration: 31:05 | File size: 28.8 MB | Recommended browsers: Google Chrome, Mozilla Firefox
Listen to the full interview