Here you will find a listing of scientific conferences around the world as well as links to webinars presented by experts on a wide range of topics. Check back often for new listings.
Watch this webinar to learn how a novel workflow can efficiently isolate CTCs for diverse downstream applications, without disrupting their native biology.
In this webinar, we describe an mRNA electroporation–based workflow for CAR T cell generation. See how high viability and transfection efficiency were achieved.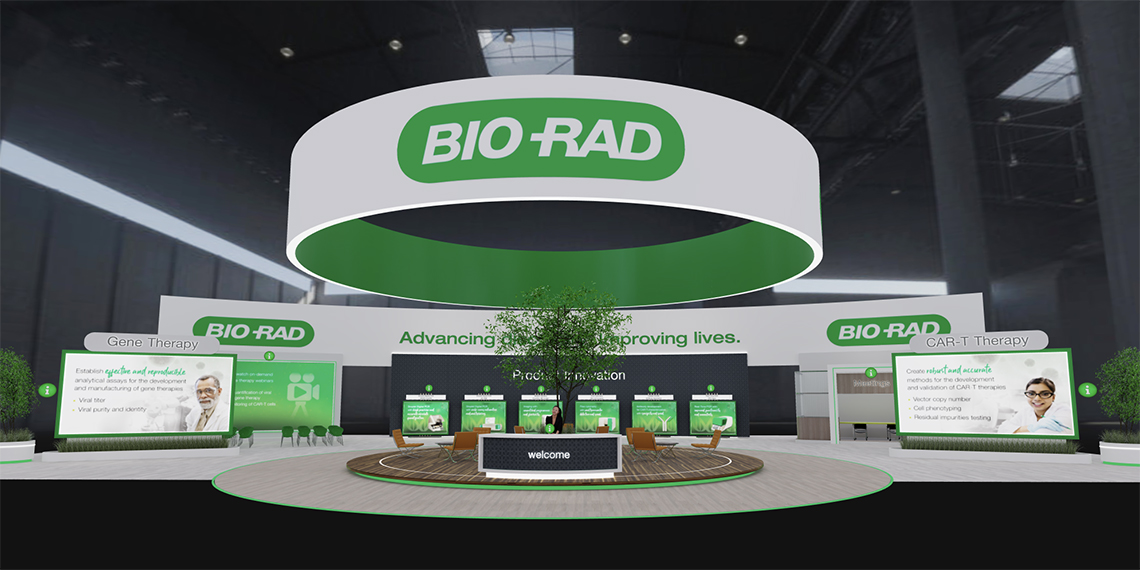 Cell and Gene Therapy Virtual Booth
On Demand
Come visit the Bio-Rad Cell and Gene Therapy Virtual Experience.
Discover tools and services that empower the development, analysis, and manufacturing of cutting-edge cell and gene therapies. We offer platforms to simplify your workflow for viral titer, viral purity and identity, vector copy number, cell phenotyping, and more.
Find out how Bio-Rad can be your solutions provider for cell and gene therapy development and manufacturing. Visit the virtual experience now.
Visit Booth