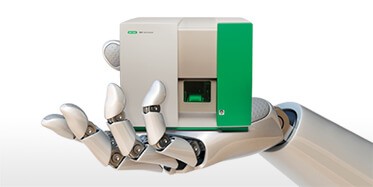 SLAS 2019
February 2–6, 2019
Walter E. Washington Convention Center
Washington DC
Booth #849
Register for the Bio-Rad High-Throughput Flow Cytometry Workshop at SLAS 2019:
Combining Barcoding and an Automated ZE5 Flow Cytometer to Screen for Receptor Binding
February 5, 2019 12:30–1:15 PM
Room 143B, Walter E. Washington Convention Center (street level)
Lunch provided
Chris Trussell from the Genomics Institute of the Novartis Research Foundation discusses a high-throughput, automated approach to drug screening by flow cytometry.
Register for the workshop to see how flow cytometry can speed up the drug discovery process using automation to increase productivity and throughput.
Also, visit us at booth 849 to learn more about high-throughput flow cytometry and the automation capabilities of the ZE5 Cell Analyzer.
Register Now