Now you can optimize research expenditures by multiplexing only the targets you need to get the answers you're seeking. This newly updated tool allows you to choose from within panels to build the perfect kit.
Bio-Plex Assay Builder Step-by-Step
The assay builder can be found on the www.bio-rad.com website or directly by www.bio-rad.com/assaybuilder.

Choose to create a new custom product or look up previous custom products. For purposes of this article we will create a new custom part number.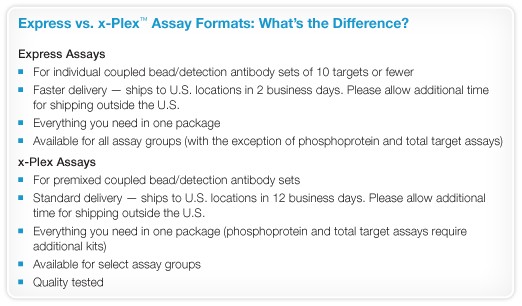 Select the kit type. Choose x-Plex™ to ensure the product is premixed and tested by Bio-Rad, or Express to have the product shipped faster to your lab without premixing.

To generate a custom kit, select the panel of interest from the drop down menu.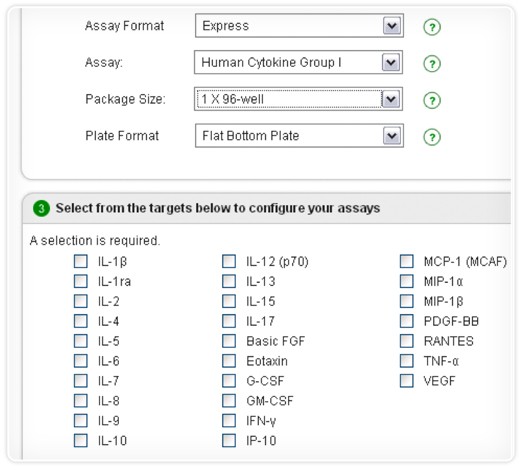 Select the package size and plate format, then choose from a list of available analytes. Help is available at each step if you need further information. For example, when selecting plate type, clicking the (?) button next to the drop-down menu provides further information about the types of plates offered.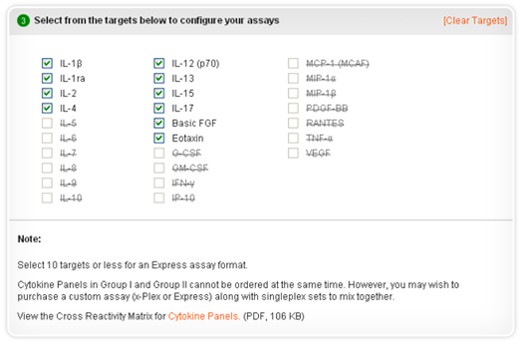 The assay builder tool is interactive, guiding you through the process. In the example above, the "Note" section explains that you may order up to 10 targets for the Express assay format; for more than 10 targets x-Plex premixed assay formats are available.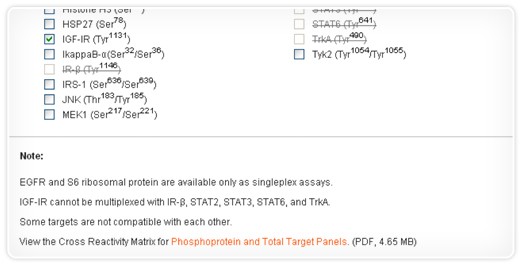 In other panels, selecting certain analytes instantly informs the user of incompatibilities within the panel, ensuring minimal cross reactivity.
Once the analytes are selected, place your order using the part number generated, or save the configuration under a "Hot List" for later referral.